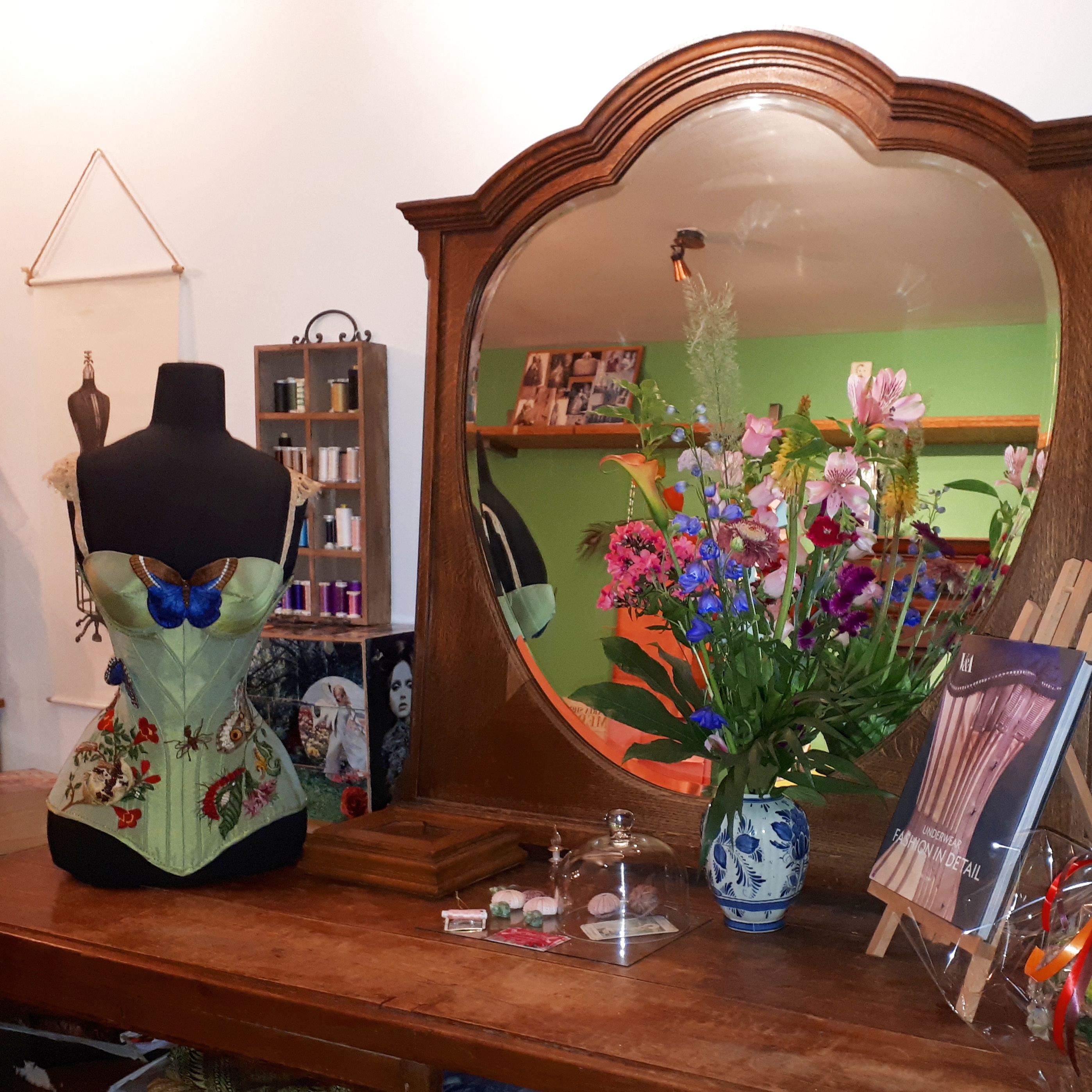 ABOUT BESPOKE CORSETRY
The atelier is run by Marloes Dadswell who has specialised in corsetry for 20 years and has worked in many international high fashion ateliers. Her mission to enthuse and inspire both professional and beginning dressmakers in the art of corsetry and wide range of couture techniques is felt by all students. Come and experience a class, workshop or masterclass yourself and fall (further) in love with all things sewing related!
We offer a wide range of other specialised masterclasses as well as weekly sewing classes in our inspiring atelier, a dressmaking oasis located on one of Delft's prettiest canals.
For a list of our other dressmaking classes (availableboth in Dutch and English) please have a look at our other website: www.sewdelft.com
Although our main focus is teaching, there is the occasional spot available for custom work however spots are very limited! For inquiries regarding your own Bespoke Corsetry garment or embroidered artwork, please fill in the form at the bottom of this page.
COURSES
- Learn to draft an underbust oroverbust corset pattern to size, make a toile and finished high end corset in a fabric of your choice and the knowledge to draft further patterns and how to get a smooth and perfectly shaped corset.
- Learn to draft and make a corset with cups and learn the many tips and tricks to create a gorgeous silhouette with correctly fitting cups in any size!
- Draft a pair of trousers and make a toile to test and alter the fit to finally create the perfect fit!
- Our Blouse and Dress pattern drafting classes have already proved to be a huge hit this last year and there's some more courses happening after the Summer. With a step-by-step guide we draft our basic blocks and make samples to fit. We teach you how to problem solve fitting issues but also how to add pleating, volume and other special design features like special dart insertions etc.
For questions or further details regarding the courses offered please don't hesitate to contact me. Would you like a custom lesson to learn a specific technique contact me to discuss the possibilities by filling out the form below or send an e-mail to:
marloes@bespoke-corsetry.com